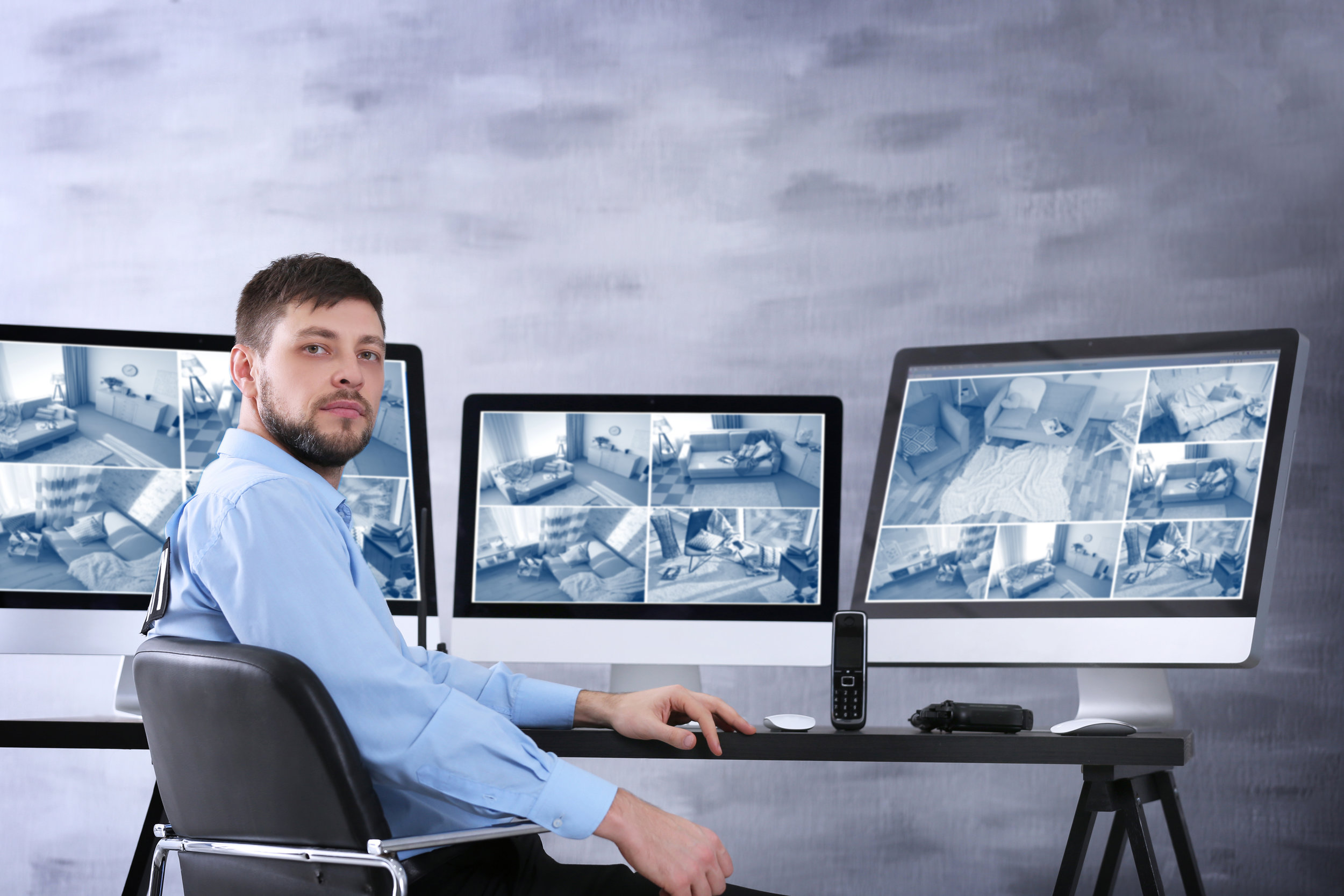 Live Remote Video Surveillance Monitoring
Prevent Crime Before It Happens!
CCTV Surveillance Monitoring Services
Vital Security's live monitored video surveillance systems for businesses don't just help protect, they help prevent! We utilize the latest surveillance technology to help guard your business against theft, vandalism and other unwanted activities. We remotely monitor your surveillance footage 24 hours a day with intelligent recognition software and live virtual security guards. Potential threats can be detected, evaluated, and addressed quickly, providing you with a level of security that no standard wireless security system can offer.
A Step Above Traditional Security Cameras
Traditional security cameras do record video for you to review after you have identified an unwanted event. This can be very helpful, but what if you had someone watching your cameras for these events to happen in real time. Not only that, we can respond to these events with on site audio announcements. This can actively deter criminals and stop them in the act.
We offer custom designed systems to remotely monitor your business. We have over 30 years of camera sales and security camera installation experience. With custom design for each camera system that fits your exact needs and your budget. We specialize in HOA, property management, commercial sites, retail, and industrial installations.
We look forward to working together to secure your business today.
Live Monitoring vs. Security Guard
Live video monitoring can drastically help reduce the overall cost of watching your assets and property. Traditionally a security guard would have to be hired to handle this task. Unfortunately, a security guard can only be in one place at a time unlike cameras which can be located to watch multiple areas.
Also, it's possible for traditional security guards to fall asleep during night shifts, or to become distracted. The virtual guard never sleeps and is always watching no matter what time of day or night.
Install - Service - Repair
Small Business - Commercial - Industrial
Why Choose Vital Security
OVER 30 YEARS OF EXPERIENCE

HD VIDEO QUALITY

LIVE REMOTE VIDEO MONITORING

PROFESSIONAL INSTALLATION

LICENSED AND INSURED

A+ BBB RATING
Benefits of a Video Surveillance System
DETER CRIMINALS - Having a security camera system acts as a deterrent to potential thieves. Burglars usually case a home or business before they attempt to rob it. When they see you have security cameras they are more likely to move to an easier target.

HELPING POLICE - If a robbery or burglary occurs you are more prepared to help the police catch the criminals by providing valuable information and evidence. Video Surveillance footage will allow you to see exactly what happened. This helps eliminate the guesswork.

REDUCE LIABILITY - A CCTV system can help protect you in the event of a false liability claim against your business.

INCREASE PRODUCTIVITY - Employee's are more accountable when they know they are being watched. Having security cameras in place is a great way to make sure staff is performing at their best and providing adequate customer service.

REMOTE MANAGEMENT - By connecting your security camera system to your existing internet connection you will be able to view your cameras from anywhere with our mobile app or with a laptop/desktop. This allows owners and managers to keep an eye on operations without having to be onsite.